The attention of the University Management has been drawn to the information that the University is requesting payment for "admission slot".
Please note that this is not from the University. Candidates are not to make payment to any individual to gain admission.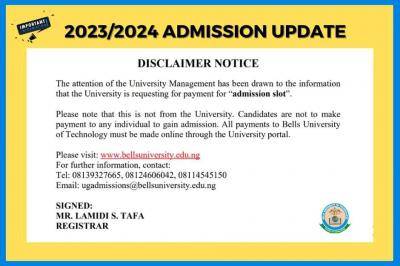 All payments to Bells University of Technology must be made online through the University portal.
Please visit: http://www.bellsuniversity.edu.ng
For further information, contact: Tel: 08139327665, 08124606042, 08114545150
Email: [email protected]
Copy