Applications are invited from all interested and qualified candidates who scored 100 and above in the 2023 UTME for Admission into the following NBTE accredited ND Programmes of Delta State Polytechnic, Ogwashi-Uku for the 2023/2024 Academic Session:
AVAILABLE PROGRAMMES
A. SCHOOL OF APPLIED SCIENCES
i. ND Mathematics and Statistics
ii. ND Hospitality and Tourism Management
iii. ND Science Laboratory Technology
B. SCHOOL OF ARTS AND DESIGN
i. ND Fashion Design and Clothing Technology
ii. ND Fine and Applied Arts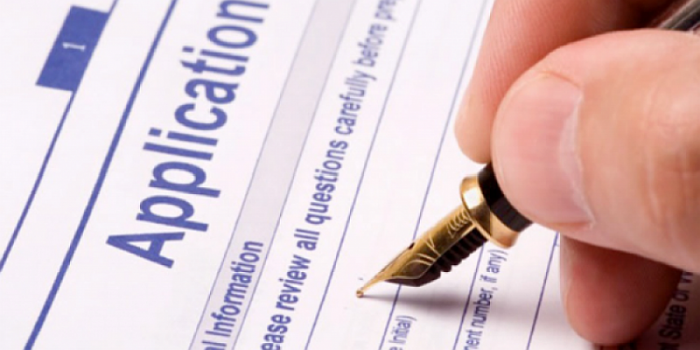 C. SCHOOL OF BUSINESS STUDIES
i. ND Accountancy
ii. ND Business Administration and Management
iii. ND Public Administration
iv. ND Banking and Finance
v. ND Cooperating Economics and Management
vi. ND Marketing
D. SCHOOL OF ENGINEERING
i. ND Mechanical Engineering
ii. ND Electrical Electronics Engineering
iii. ND Computer Engineering
iv. ND Civil Engineering Technology
v. ND Chemical Engineering
vi. ND Foundry Engineering
vii. ND Metallurgical Engineering
viii. ND Welding and Fabrication Engineering
ix. ND Agricultural and Bio-Environmental Engineering Technology
x. ND Industrial Maintenance Engineering
E. SCHOOL OF GENERAL STUDIES AND SOCIAL SCIENCES
i. ND Crime Management
ii. ND Social Development
F. SCHOOL OF ICT
i. ND Computer Science
ii. ND Library and Information Science
iii. ND Mass Communication
iv. ND Office Technology and Management
G. SCHOOL OF ENVIRONMENTAL STUDIES
i. ND Estate Management and Valuation
ii. ND Urban and Regional Planning
iii. ND Architectural Technology
iv. ND Building Technology
ENTRY REQUIREMENTS
i. Candidates must have at least (5) five credits in SSCE (WAEC & NECO), G.C.E. O'Level, NABTEB or its equivalent in relevant subjects including English Language and Mathematics in not more than two (2) sittings.
ii. Candidates who sat for 2023 UTME in the relevant subjects to the course of study.
ELIGIBILITY FOR PARTICIPATION:
i. Candidates who chose Delta State Polytechnic, Ogwashi-Uku as first or second choice and scored 100 and above in the 2023 UTME Exercise.
ii. Candidates who did not choose Delta State Polytechnic, Ogwashi-Uku, but now wish to be considered for admission and scored 100 and above in the 2023
UTME.
iii. Candidates who did not choose Delta State Polytechnic, Ogwashi-Uku as first choice in JAMB must log on to [email protected] and complete the change of Institution procedure before application.
iv. Candidates whose choice of course in UTME differs from what they are applying for must log on to [email protected] and complete the change of course procedure before application.
NOTE: CANDIDATES WHO DO NOT COMPLY WITH THE ABOVE PROCEDURES WILL NOT BE CONSIDERED FOR ADMISSION.
METHOD OF APPLICATION
1. Go to https://admission.mydspg.edu.ng
2. Fill the displayed Form. Note that asterix is a compulsory field. That you must have a valid email address then Click send login credentials to email address
3. Go to your email address, open the sent message. Copy the username and the password on the email
4. Go to (https://admission.mydspg.edu.ng).
5. Paste the copied username and password to the respective field.
6. Click login. Your page will be displayed.
7. Fill the form (Remember asterix means compulsory). Under passport photo click select button, upload a passport photograph of maximum size 200kb with red background.
8. Review your application data before final online submission. Note that submitted application cannot be edited again by the applicant.
For further enquiry or if any issue, send an inquiry request through the portal or call the following lines: or whatsapp 08157117318 between 10am and 4.00pm daily Monday to Friday
You will pay a non-refundable screening free of Two thousand Naira (2000.00) only, made online with verve or Master card inter switch (ATM).
METHOD OF  SCREENING 
1.All candidates would be scheduled for a computer based test
2.There shall be physical screening of candidates certificate and evidence of compliance with the application procedure.
3.  Any candidate who entered false/wrong information will be disqualified.
CLOSING  DATE  FOR  ENTRY                                                                                             
The closing date for application is 30th November, 2023.
For Admission enquiries, Please call, 08036913918, 07036762555 or 08157117318 or
Email; [email protected]
Signed,
NWEKE, F.N. (Mrs.)        
Registrar/Secretary to Council.
Copy