This is to inform you that due to the upcoming Eid-El Maulud celebration, the Sept/Oct. 2023 MIT national examination which was scheduled to hold from 26 to 28 September, 2023 has been postponed. The new schedule for the examination is as follows:
Tuesday, 10 October, 2023   –  Papers I & II
Wednesday, 11 October, 2023   –  Practical
Thursday, 12th October, 2023   –   Oral
Any inconvenience caused by this change is regretted. Kindly bring this notice to the attention of all concerned,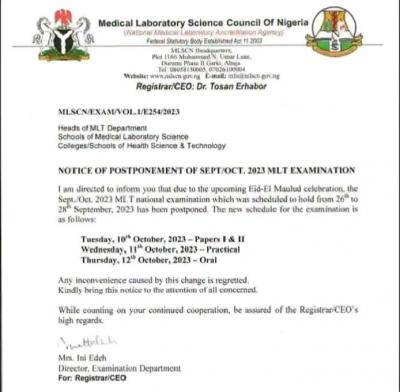 While counting on your continued cooperation, be assured of the Registrar/CEO's high regards.
Copy