In pursuant of the University Management's effort to ensure protection of lives and properties, some preventive measures were introduced to curtail the incessant theft in the University Campuses. This is to ensure maximum security to all members of the University Community. In view of the above, all members of Staff and Students should comply with the following measures:
1. Tagging of the identity card at all times during the working hours.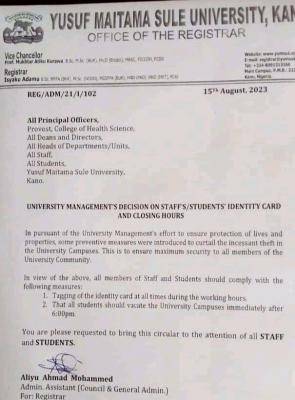 2. That all students should vacate the University Campuses immediately after 6:00pm.
This is requested to bring this circular to the attention of all STAFF and STUDENTS.
Copy